Nomodo Trio is a Fast Wireless Phone Charger with smart Drink Cooler/Mug Warmer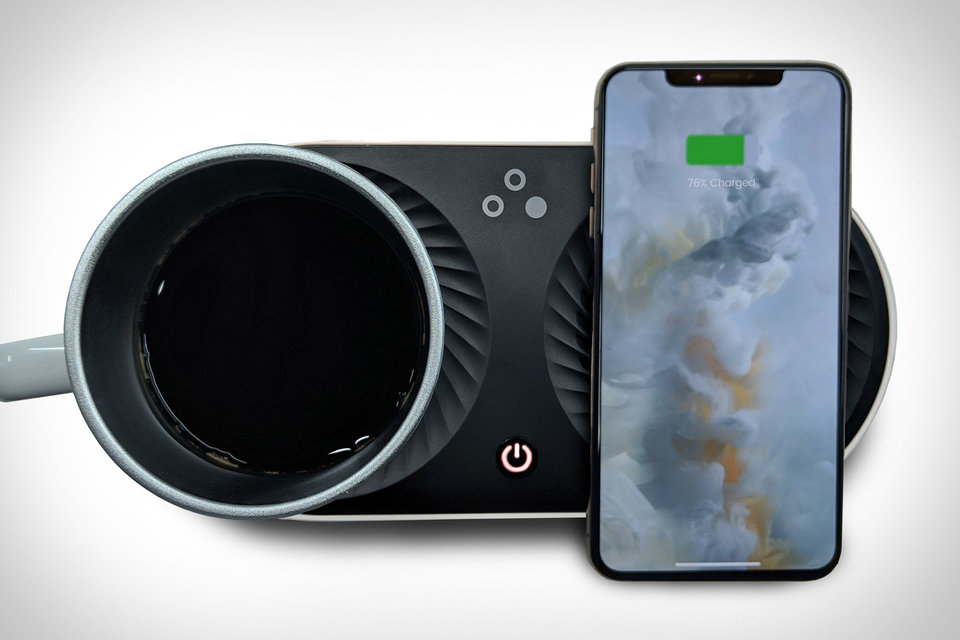 Nomodo trio is a multifunctional device. It can charge your phone, warms your coffee and chills your drink. It has two round sections on its surface. One serves as a wireless fast phone charger and the other one keeps your mug warm and chills your drink.
Each set has its own smart cup but you can also use your favorite mug. The mug has a metallic plate at the bottom and it is also metallic from inside. It can transfer heat or cold better than the ordinary mug. With a single device, you can heat, cool and charge your phone.